When choosing your dog's diet... Think outside the bag.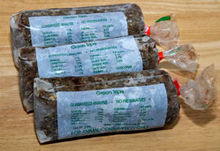 Perk Valley Pet Eatery is proud to carry Green Tripe in Trappe, Pennsylvania. Our diets are specially formulated to improve your dog's health, performance, and quality of life.
Dog Food
Green Tripe for Dogs: 100% Green Tripe, Green Tripe with Trachea, Xkaliber, Tripe/Organ Meat Blend, Beef Pancreas
K9 Treasure Chest: Whole Trachea, Raw Cow Hooves, Tripe Stuffed Raw Cow Hoof
Come visit our family locally owned pet store store in Trappe, PA specializing in quality food, treats, and supplies for cats and dogs.