For the Love & Health all Pets Deserve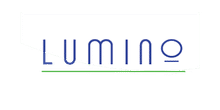 Perk Valley Pet Eatery is proud to carry Lumino in Trappe, Pennsylvania. It started out innocently enough; my husband and I are Argentine tango dancers. The fashion de riguer for women is at least three-inch to four-inch stiletto heels.After a night of dancing in Buenos Aires or Portland, Oregon, my feet felt a bit bedraggled. My husband's feet also needed a little TLC.Our current foot care products weren't getting the job done. If we wanted to keep dancing and not complaining about our feet, we needed a better solution.
SPECIFIC PRODUCTS
Skin and Fur Problems
Anxiety Problems 
Kitty and ball of string        
Food Grade DE For Pets & People
Dog Gone Calm Balm
Canine Cool Balm for Hot Spots
Nose & Paw Moisturizing Butter
Food Grade DE For Poultry
Dusting Bath Powder for Poultry
Dry Deodorant Shampoo for Pets
Equine Calm Balm
Come visit our family locally owned pet store store in Trappe, PA specializing in quality food, treats, and supplies for cats and dogs.