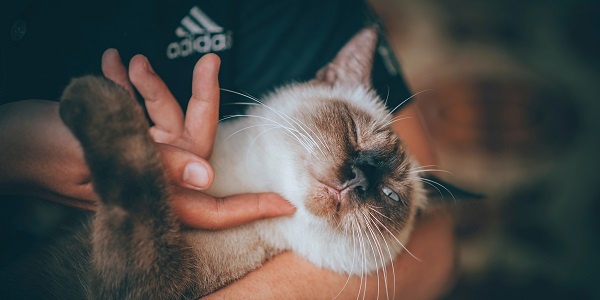 National Pet Week celebrates a bond and encourages pet owners to provide their best friends with all they need for a happy, healthy life every week of the year. Veterinarians, veterinary technicians, school groups, and communities host a variety of fun and informative events throughout the week.
Despite loving our pets as children, not all pet owners are aware of their pets' needs and what is necessary for them to live a long, happy life by their side. Leading veterinary experts in animal health and welfare invite pet parents to take a few essential actions highlighted during National Pet Week that are vital to achieving a Lifetime of Love.
AVMA has 7 ways to show your pet some extra love during National Pet Week:
Sunday: Get some exercise
With an estimated 52.7% of dogs and 57.9% cats in the United States considered overweight or obese, and humans plagued by this issue as well, the AVMA encourages pets and their owners to get regular exercise—together!
Monday: Schedule a vet visit
Everybody loves their pet, yet 53.9% of cat owners and 48.6% of dog owners do not take their pet to the veterinarian unless it is visibly sick or injured. Pets often hide signs of illness, so regular check-ups are vital to catching health problems early.
Tuesday: Pay attention to dental health
Between vet visits, keep breath fresh by brushing and giving your pet a dental treat or chew.
Wednesday: Socialize your pet 
If your pet is an only (furry) child and socializes well with other dogs, visit a dog park or have a puppy playdate with a friend so he or she can have some four-legged friend bonding time.
Thursday: Do your part to prevent pet overpopulation
If a pet is not already spayed or neutered, talk to your vet about when you should schedule an appointment or how to avoid unplanned breeding.
Friday: Prepare for emergencies
While making an emergency plan for your family, don't forget to include a plan to protect your pet.
Saturday: Give them a lifetime of love ♥
Thanks to better care, pets are living longer now than they ever have before – but as pets get older, they need extra care and attention. Pay close attention to changes in health or behavior and act quick to ensure you get the most out of your time with your furry family member.