Bark Busters Dog Training
Want a happy, well behaved dog?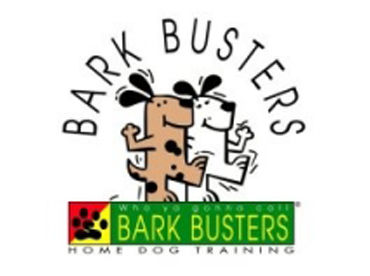 Enroll in our Bark Busters four week course that is taught by Jeri Wagner, your local Bark Busters Dog Behavioral Therapist and Master Trainer.
These four week courses are held throughout the year on Thursday evenings from 7:00pm-8:30 pm at Perk Valley Pet Eatery in the Trappe Shopping Center.
For more information, call Jeri Wagner at 610-564-7241 or visit the website to email Jeri and learn more.
Meet the Trainer, Jeri Wagner!
I help my clients become "the leader" using dog-friendly, non-food based techniques (no shock collars or harsh methods ever!). My goal is for your dog to love and respect you, not fear you. I will work with you to address issues such as housebreaking, separation anxiety, aggression, jumping, puppy manners, walking on leash, and much more. I can help ANY BREED, ANY AGE, ANY ISSUE! You'll be amazed at what your dog will be able to do once you learn to "speak dog".
Positive Dog Training: No shock collars, choke collars, pinning, intimidation or clickers. Unlike some trainers, I never use harsh techniques or bribe with food to extort good behavior. My dog training focuses on using dogs' natural instincts to work toward a win-win situation for you and your dog. Trust, clear communication and understanding produce longer lasting results than treat training or force.
In-Home Training: I come to your home, where most dogs' issues occur. I start in the home but all outdoor training is included too. Being in a familiar environment where there is nothing competing for your dog's attention enables us to address the issues more directly. I develop a personalized one-on-one program for you based on your dog's particular personality, perspective and your goals. You will learn how to read your dog's reactions and adjust your communication as needed depending on how your dog is responding.
Group Obedience Class: I offer a 4-week group class at PERK VALLEY PET EATERY that follows the same methodology as the In-Home training. Group classes are designed for dogs that are friendly to other dogs and people but need basic manners. Group classes are not designed for dogs that have shown aggression or very intense reactions toward people or other dogs. As a certified Canine Good Citizen (CGC) evaluator, I can assess and test your dog in a group setting.
I have worked with over 2300 dogs in the past 11 years. I am a certified Canine Good Citizens Evaluator for the American Kennel Club, an associate member of the International Association of Canine Professionals(IACP), a full member of the Association of Pet Dog Trainers(APDT), a supporting member of International Association of Animal Behavior Consultants(IAABC), the Canine Behavioral Therapist and a Board of Directors member for To Love a Canine Rescue, Inc., and an Emergency Responder for the Montgomery County Animal Response Team(MCART).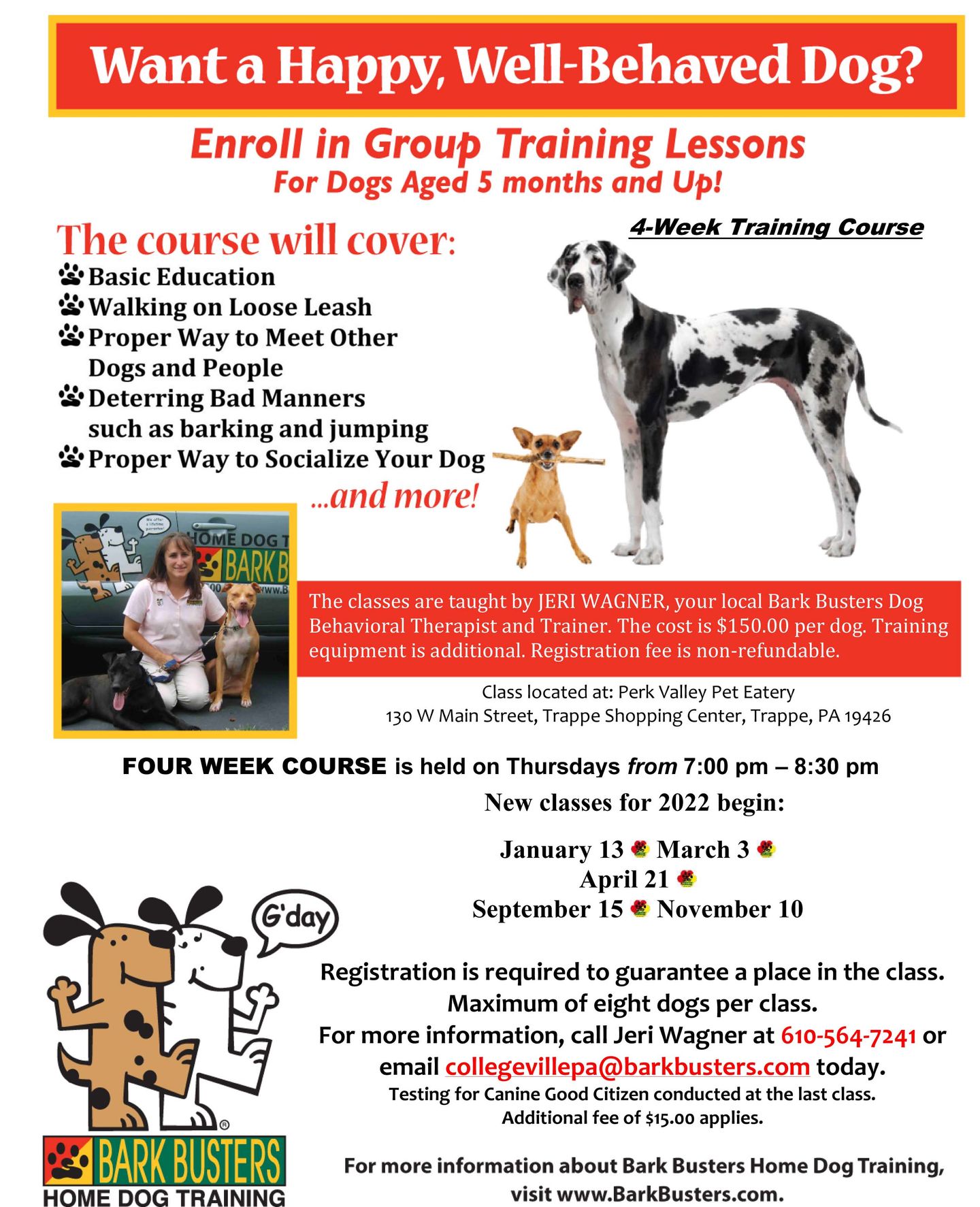 Come visit our family locally owned pet store store in Trappe, PA specializing in quality food, treats, and supplies for cats and dogs.